Plugin Settings
Related posts (YARPP)
Swift provides comes with custom styling for YARPP, add the following code before
[html]<div class="relatedposts"><h4>Related posts:</h4><ol>[/html]
and this one after it
[html]</ol></div>[/html]

Sexy BookMarks
If you are using related posts plugin, set the number of your social bookmarking icons to 9.
Additional settings
Thumbnails shown on the home page are taken from those generated by WordPress, you can change their dimensions through media settings located under settings in your WordPress dashboard.
Ideal settings for SWIFT are as shown below.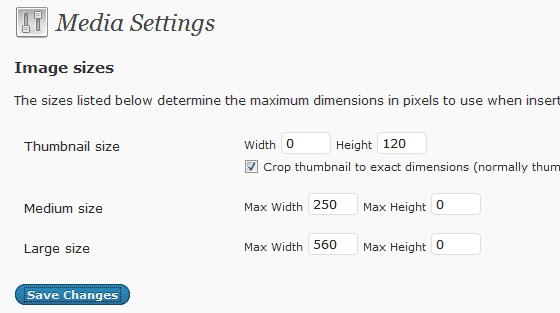 The options that arent explained here are thought be self explanatory, if you face any problem feel free to drop in here or visit our support forum