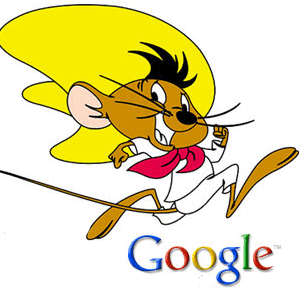 A fast and responsive site can make a lot of difference to the user experience. Also with Google considering page speed as one of the metric in ranking pages, website optimization can no longer be ignored. Yeah, I hear you, you already know that, that's why you are using the fastest loading WordPress theme SwiftPremium.
SwiftPremium by default gives you 80+ page speed score, with a few tweaks you can push it to 90+. Lets see what those tweaks are
1. Get a proper web hosting package from reputed sellers. When you have good hosting your pages are served fast. We recommend HostGator for shared hosting, and LiquidWeb for VPS / Dedicated servers.
2. Mercilessly remove all the unwanted plugins,  use only plugins be reputed developers.
3. Remove ad and tracking scripts from cheap ad networks and analytic sites.
4. Add plugins Wp-minfy and Smush.it. wp minfy will compress your css, javascript codes, and Smush.it plugin will compress and optimize your images.
5. Install a caching plugin and configure it correctly, we recommend  w3 Total Cache and WP Super Cache.
Wp-minfy, Smush.it and any of the above two caching plugins is a must.
6. Setup a CDN ( Content Delivery Network ), CDN will catch-all your statics files like, images, css, javascripts so that the number http requests to your server are reduced and thus redcuing the load on server. You can try SpeedyMirror a free CDN offering 50GB free bandwidth till you are ready to paid CDN.
Finally add the following code at the end of .htaccess file in your blog root. This code will compress your pages and set the expiration time for static files to a large value, so that they are cached on your reader's browser. If you have regular visitors to your blog, they will notice a great improvement in your blog speed.
Caution, make these changes only after you have tweaked the site deign to your liking.
1

2

3

4

5

6

7

8

9

10

11

12

13

14

15

16

17

18

19

20

21

22

23

24

25

26

27

28

29

30

31

32

33

34

35

36

37

38

39

40

41

42

43

44

45

46

47

48

49

50

51

52

53

54

55

56

57

58

59

60

61

62

63

64

65

66

67

68

69

70

71

72

73

74

# Protect the htaccess file

# Disable directory browsing

# BEGIN COMPRESSION AND CACHING

AddOutputFilterByType

DEFLATE

text

/

css

text

/

javascript

application

/

x

-

javascript

text

/

html

text

/

plain

text

/

xml

image

/

x

-

icon

<

IfModule

mod_setenvif

.

c

>

BrowserMatch

^

Mozilla

/

4

gzip

-

only

-

text

/

html

BrowserMatch

^

Mozilla

/

4

\

.

0

[

678

]

no

-

gzip

BrowserMatch

\

bMSIE

!

no

-

gzip

!

gzip

-

only

-

text

/

html

BrowserMatch

\

bMSI

[

E

]

!

no

-

gzip

!

gzip

-

only

-

text

/

html

# Make sure proxies deliver correct content

Header

append

Vary

User

-

Agent

env

=

!

dont

-

vary

# Ensure proxies deliver compressed content correctly

Header

append

Vary

Accept

-

Encoding

# Default cache time to 1 year (31536000 sec)

Header

set

Cache

-

Control

"max-age=31536000, public, must-revalidate"

# CACHE SETTINGS (mod_expires)

# set default to "access plus 1 year"

# html - "modification plus 1 hour"

ExpiresByType

text

/

html

M3600

# css and JavaScript - "modification plus 6 weeks"

ExpiresByType

text

/

css

M3628800

ExpiresByType

text

/

javascript

M3628800

ExpiresByType

application

/

x

-

javascript

M3628800

Header

set

Cache

-

Control

"private, no-cache, no-store, proxy-revalidate, no-transform"

# W3 Total Cache are here (automatically included by the plugin):

# WordPress Default Rules are here (at the end of the file):
Above .htaccess rules are taken from Zemalf.com, visit their site for more details
If you want the optimization to be done by experts, you can hire us for 49$
* If you don't get 90+ Google page speed score, your payment will be refunded.