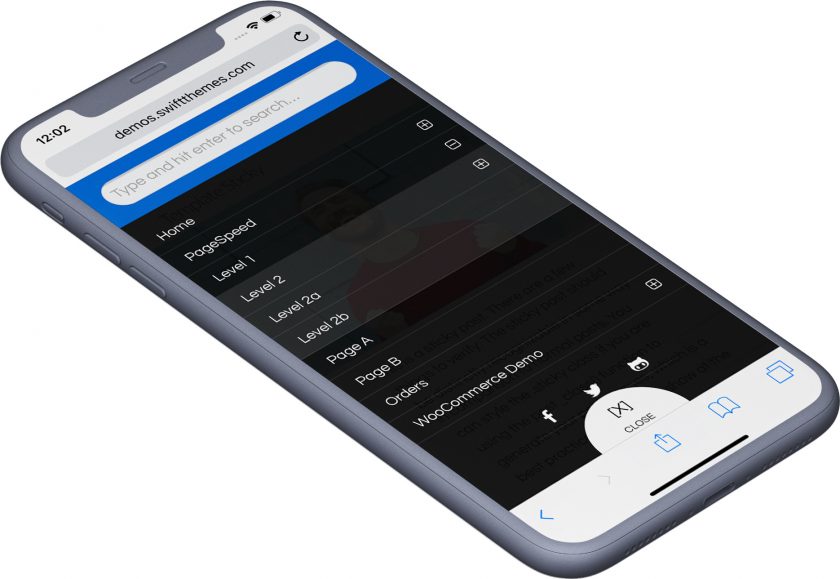 We just released the v1.62 of PageSpeed. It is now available for download in the member's area. It will be pushed to our update server on 30th July. As we are changing the slider we use in this version, we want you to have enough time to switch to the new slider. There are three major improvements in this release
Revamped mobile navigation that includes search and social media icons.
Integration with the simple responsive slider we released last week.
New single column layout.
New mobile navigation
Though the current nav menu is good, it is not very smooth on all mobile devices and sometimes the scrolling was not very smooth. So we have come up with this cool new navigation with smooth scrolling and large tap areas that offer a better experience to your readers.
Integration with the new simple responsive slider
With this integration, you can now have the custom slider on your homepage apart from the ability to insert sliders one any pages.
Single Column Layout
With this new option, you can remove sidebars from your site, works very well if you want to put your content at the forefront.
How to upgrade to v1.62
If you are not using the slider, this upgrade is like any other update, but
If you are using the no-nonsense slider, deactivate and delete it.
Upgrade the theme to v1.62
Install the Simple Responsive Slider from recommend plugins appearance ->install plugins
Features planned for the future release
Option to show featured image one single post.
Background images for header and body.
Option to have different layouts for each post and page.
Animations for navigation menu dropdown and search on desktops.
Finally, we are almost ready with our first prebuilt site layouts, we are starting with a car insurance template. You can find it below, its still a work in progress. The demo will be up soon
Please let us know what you think about this new navigation style and the new site design.