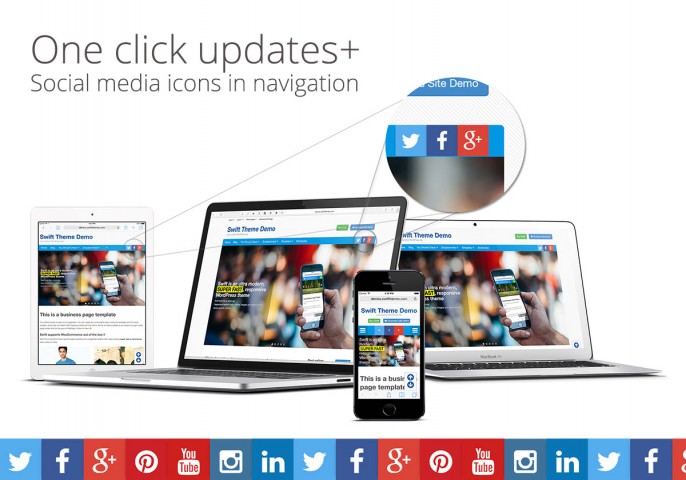 After a long wait, one click updates finally come to Swift. From now on you can get the updates as soon as we release them. There is a little python script that connects our git repo to the update server to deliver the updates as soon as we have them
You will need license key to get access to theme one click updates, you can get it from the members area and the instructions to use it can be found here.
Not just one click updates, there are some handy new features and a lot of improvements under the hood.
The most important one and the one you should know is the colourful social media icons, and the ability to show them either in top nav or the navigation below logo.
You can enable them in Swift options -> header and branding.
We hope you enjoy this update and sorry for taking this long to bring one click updates to you.