Hello Swiftler's,
SWIFT version 5.0 is out after a long wait.Lot of care was taken in designing and implementing every feature in the theme. I can proudly say that SWIFT is the best WordPress theme available.
Thank you all for your continuous support, v5.0 wouldn't have been possible without your support.
Special thanks to

Here are some of the best features of SWIFT, that make it a better choice than the premium themes.
1. Search Engine Optimization
SWIFT is highly optimized for search engines.For example
It uses H1 tags for post title instead of blog name.
Right Sidebar or Left Sidebar, your HTML always remains same and the post content comes first in the document flow. That means a better rankings for the keywords in the post.
2. Loads VERY FAST
SWIFT is highly optimized to reduce the loading time of your site. With Google announcing speed of the site as one of the criteria for search rankings, SWIFT gives you an extra edge over other blogs in your niche.
3. Easily Customizable
You can customize every element of the site from the options page to give your site a personalized look. Here are some of the customization options in SWIFT
You can customize colors of almost any element of the theme.
You can choose font face and size.
Layout.
There are lot of other options, checkout the options page demo link for more detail.(Scroll down for the link and password)
4. Vertical Rhythm
Space in typography is like time in music. Just as regular use of time provides rhythm in music, so regular use of space provides rhythm in typography, and without rhythm the listener, or the reader, becomes disoriented and lost.
How is this vertical rhythm going to help you?
With vertical rhythm, it will be easy for your readers to read the posts. When the content is easily available for the readers they are going to stay on the site for a longer time and thus increasing your chance to convert them into a regular reader or customer of you are selling products on your blog.
BETA release of v5.0 was installed on GeniusHackers.Com on 2nd JAN, you can see the increase in number of page views after installing SWIFT.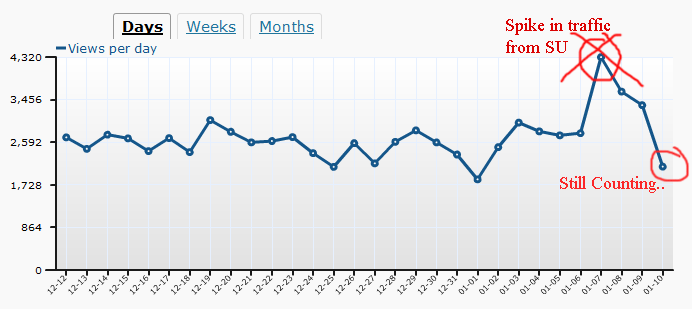 5. Banner AD's and Adsense Integration
SWIFT has Adsense ad's integrated into 4 killer positions
In Header.
Below The main navigation.
Below post title on single post page.
After post content on single post page.
In v5.0 banner ads are widgetised, that means you can place them in any location of the sidebar or footer.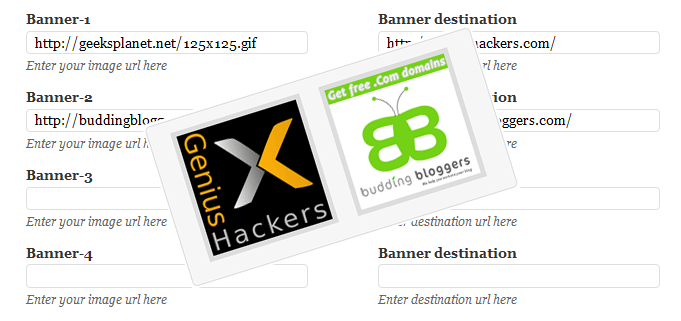 6. Three built-in Widgets
In v5.o RSS subscription box and the tab's  are widgetised so that you can place them in any location of your choice. Apart form these 2 widgets we have the poplar posts widget and the banner ads widget.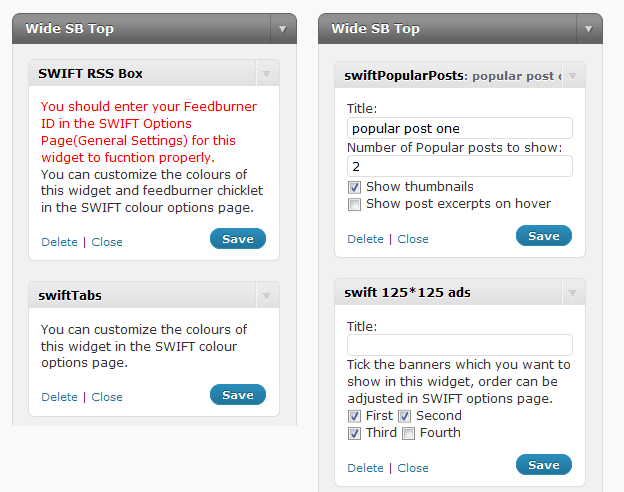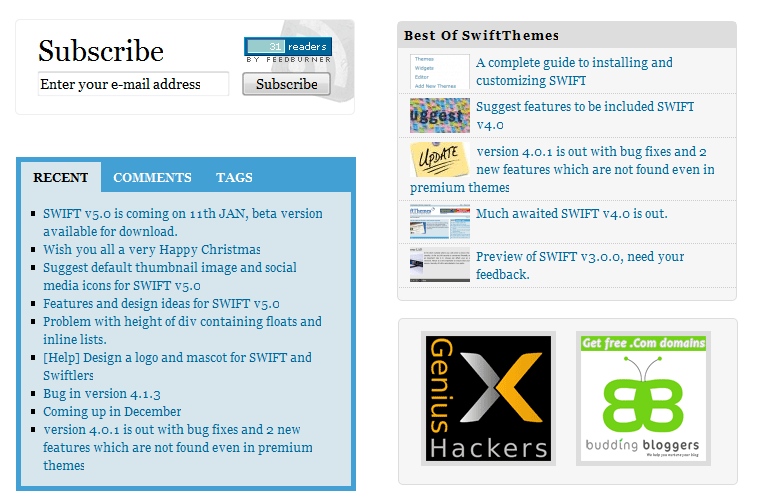 7. Social Bookmarks integration
Using a lot of plugins slows down the site considerably, so I integrated the social bookmarking feature into the theme so that you wont need a another plugin for the same. You can disable the feature if you don't want to use it.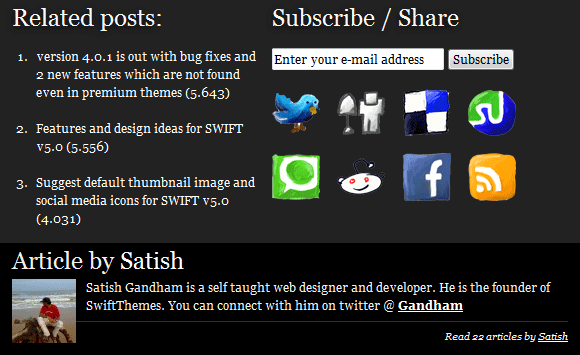 8. Author Templates and Author info
SWIFT has a specially designed authors template, showing authors info and the authors posts and author info as added at the end of post on single post template. Ideal for multi author blogs.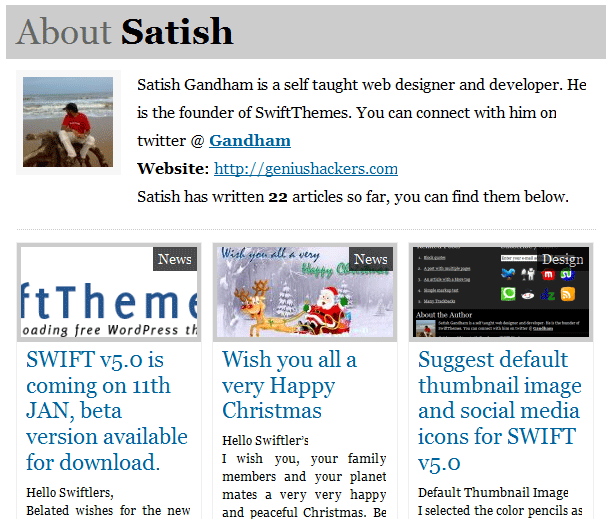 9. Sexy Dropdown Navigation
SWIFT has a clean and elegant drop down navigation, this sleek navigation will help you in reducing the bounce rate.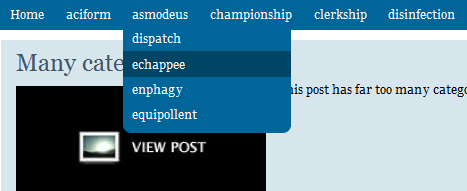 10. Automatic thumbnail generation and resizing of images
Built in image re-sizer script automatically scales your post images for pixel perfect display. Well, this is an option in most of the premium themes, the best thing about SWIFT is it supports images from other hosts which isn't a feature available in premium themes.
SWIFT automatically re-sizes images that overflow from the content area. This comes in very handy if you are moving to SWIFT from theme which has wider content area.
11. Cross Browser Compatible
SWIFT is compatible with all the popular browser and the not so popular IE 6.
12. Custom Page Templates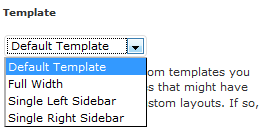 SWIFT has three custom page templates apart from the default template, they are
Full Width template
Wide Content area with left sidebar and
Wide content area with right sidebar
13. jQuery Tool Tip integration
I have integrated a lite weight tooltip plugin into the theme so that your readers will can easily figure out whats in a link, without actually visiting it. Your readers will definitely love it.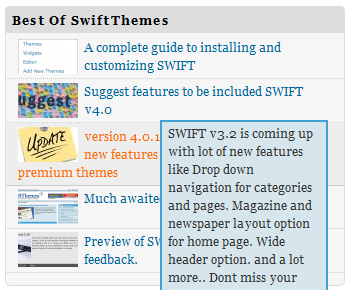 Other minor additions to SWIFT v5.0
Apart from the awesome features listed above here are some more
Integration of  My Page Order and My Category Order plugins. Thanks to  Andrew Charlton for allowing us to use code from his plugins in SWIFT.
Background images for header and page can now be added from the options page.
Option to show full length posts along with excerpts on home page.
Option to order and disable navigation menu.
Option to append link to navigation menu.
Option to disable RSS links and search box in navigation menu.
Font face and size selection.
Please post a review of SWIFT on your blog if you like it, if you any suggestions feel free to post them in comments.
Demo: This blog uses v5.0
If you want to checkout the options page without installing, visit
http://swiftthemes.com/swiftTest/wp-admin/admin.php?page=swift-options
http://swiftthemes.com/swiftTest/wp-admin/admin.php?page=swift-color-cptions

Note: Color option don't work in WordPress versions before 2.9
PS: I'm going to my home town tomorrow (Haven't started packing yet 🙁 ) and I wont be having internet for the next 2 days. I will post the installation and upgrade instructions on 13th.