I planned to release the new version of SWIFT with all the features described here in the first week of june, unfortunately my 3 year old laptop ceased to work. So I wont be able to work on the update till I get my new laptop. I'm releasing what I have so far, I hope you like this update.
The new version includes..
Three column layout
New footer style a with a link to the top. (Footer design inspired from IntenseBlogging.Com)
Widget without any padding and borders, this widget can be used in all the sidebars and footer.
The new widget  is ideal for having 160 wide skyscraper ad in narrow sidebars and 330px wide large rectangular in wide sidebars. Make sure you match the borders and background of the ads with the other widgets. For example if you are using the default colour scheme your google ad setting should look like this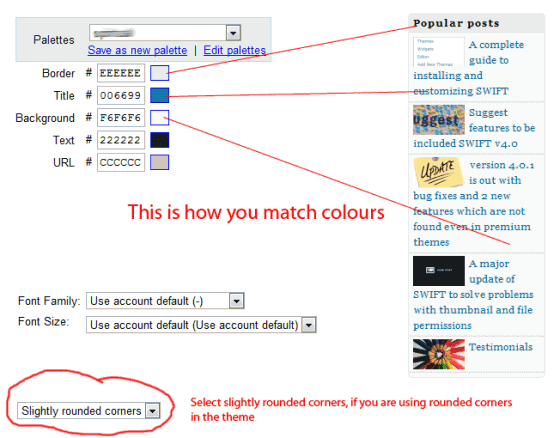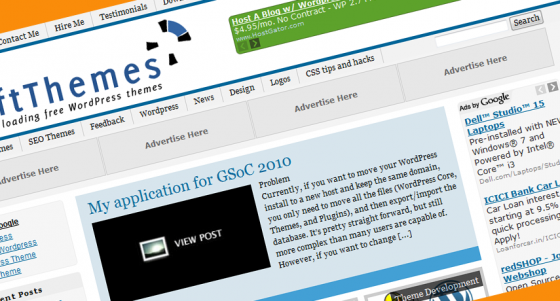 PS: Initially I thought of releasing the 3 column version as a premium theme, but I couldn't convince myself to release it as a premium theme. For me watching lot of people use my theme is more joyful than money, but I have to pay my hosting and internet bills and get a replacement for my laptop. Unlike SWIFT they come with a price tag,do send a small donation if SWIFT saved you the cost of buying a premium theme.