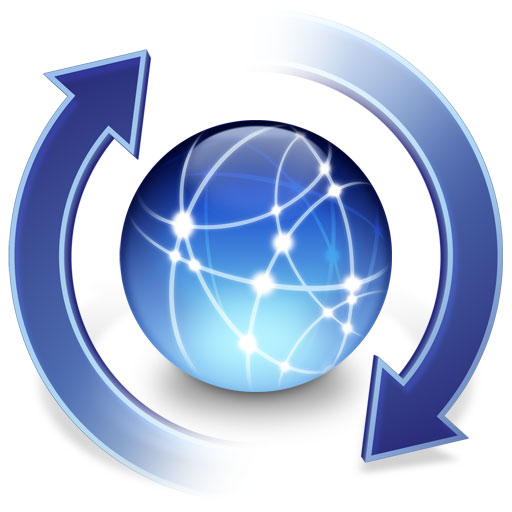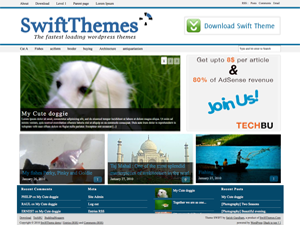 I wanted a lite weight theme, which is fast, which doesn't hammer the server, SEO optimized, AdSense ready, easy to customize,  and easy to carry forward the customizations when updating the theme.
I checked a lot of free and premium themes, none matched my requirements. That's when I decided to build one myself.
I started development of SWIFT in August 2009. I slowly kept adding the features I wanted in a theme, and after 14 months of work, I have SWIFT v5.67. A theme which is
Fast
Standard compliant
Easy to customize
Easy to share your customizations
Easy to update.
Easy to build static sites.
Easy to build squeeze pages.
SEO optimized and
AdSense ready
SWIFT-v5.67 is a theme that I always wanted, a theme that is every bloggers dream.
Whats new in SWIFT?
There are a lot of things, here are the major ones.
Added a new home page layout.
Added custom buttons to the WordPress editor so that you can easily insert tips,warnings,notes, questions and buttons into your posts to make your posts eye candy.
SWIFT now uses CSS sprites. Using CSS Sprites I was able to reduce the page size by 35KB and the number of http requests by 13. SWIFT is now faster than before.
Added custom post RoundUps, which makes posting roundups a breeze.
Added more customization options for the fonts section.
Added stylesheet to the WordPress editor, your post will now look exactly the same way as it looks in the editor.
Added option to add ad's to your RSS feed.

SWIFT is now BuddyPress ready, if you install BuddyPress, it automatically loads the required theme files for BuddyPress.

(I'm holding this back, for the premium version of SWIFT, due next month)
Wondering how to add the ticks and arrows to lists in your post?
Switch to HTML mode and add tick/arrow class to the the ul
<ul class="tick"> for tick and
<ul class="arrow"> for arrow.
Here is the list of people who helped me in the development of v5.67 of SWIFT with their valuable feedback. Thank you Swiftler's 🙂
PS: We are rolling back to vBulletin forum, as the BuddyPress version was not very user-friendly. If you havent registered on our vBulletin forum before, you have to register again.
Sorry for the inconvenience.