The following screenshot shows the ideal media setting for SWIFT theme. When you use these settings, three thumbnail's, two medium sized images, and one large images fits in a row.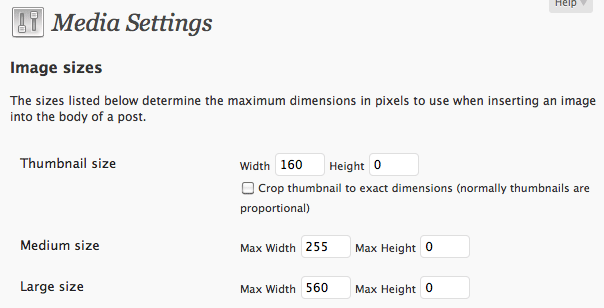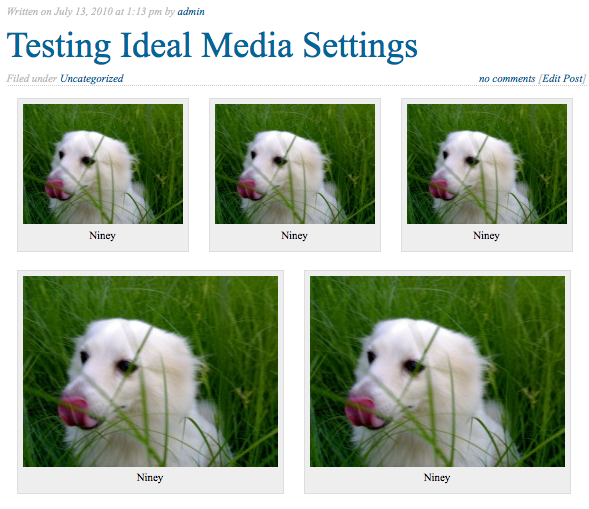 Some must have plugins to make the best use of SWIFT
1. YARPP ( Yet Another Related Posts Plugin)
When you install this plugin, related posts are displayed at the end of the post, as shown in the screenshot below.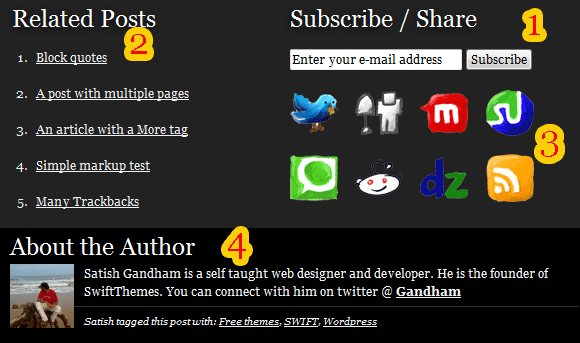 Here are the ideal settings for YARPP
In display options for your website
Uncheck automatically display related posts?
Add <h3>Related posts:</h3><ol> and <ol> in Before / after related entries
Add <li> and </li> in Before / after each related entry: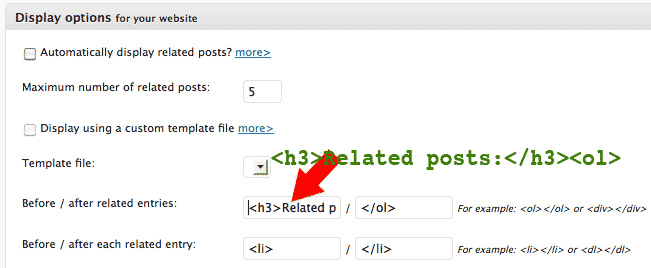 This plugin is a must have for better search rankings.
3. WP Page navi plugin
SWIFT already included this plugin by default, so don't install this plugin
This is a must have plugin for any WordPress blog, Install it without asking any questions. Make sure it's configured correctly
SWIFT has some very useful options to customize the look of your site without having to touch any code, lets explore them now.