Hello Swiftler's
SWIFT version 5.42 is here with some new options in AD management and some bug fixes reported on the forum.
Here is what's new in this version of SWIFT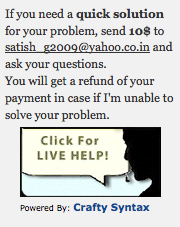 Added live chat option to the option to the options page, so that you can get immediate help in using the theme. SWIFT is the only WordPress theme to offer such a feature.
Added an extra advertising position, "Between post content". When this position is activated, ads will be shown on posts longer than 1200 characters, after 600 characters.
Ad slot after posts title and after the post end will now be active on the pages also.
Fixed the options not saving on WordPress MU sites bug.
Different sizes for the site name on home page and inner pages bug.
Background images bug.
Made the layouts section on design options page more intuitive.
And finally the big news is SWIFT user guide is now officially complete, it is 3100 words long with 40+ screenshots. I covered everything possible to minute detail, and tried my best to be as clear as possible. I hope you find it useful.
Note: Blog vs Magazine layout setting on the home page and archive pages will be lost with the update, you should goto the design options page and set them again.