When you purchase Swift premium, apart from supporting the development of the theme you get the following additional features.
1. Premium Support
Access to our support forum, where every question is answered directly by the theme developer ( Satish Gandham ), giving you the best possible solution for your problem.
2. Sliders
Option to include replace regular posts slider with custom slider. Can be used to promote your services, products or your top pages and posts.
3. Easily add scripts and analytics code
With Swift Premium, you get the option to add your
Analytics code
Google or typekit web font scripts
Webmaster or other verification codes
Or any other scripts that you have to add in your <head> or before <body> tag.
4. Social media sharing buttons
Easily add non blocking social sharing buttons.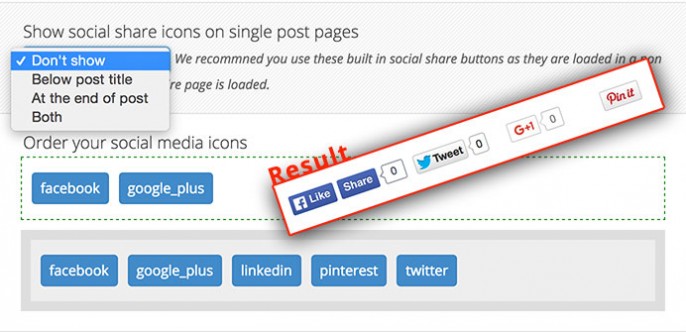 3. Short codes
To easily add styled lists, insert tabbed content, columns, information boxes and a lot of other things. Check the screenshot below or click here for a live demo.

4. Easily add background images to your site right from the theme options page.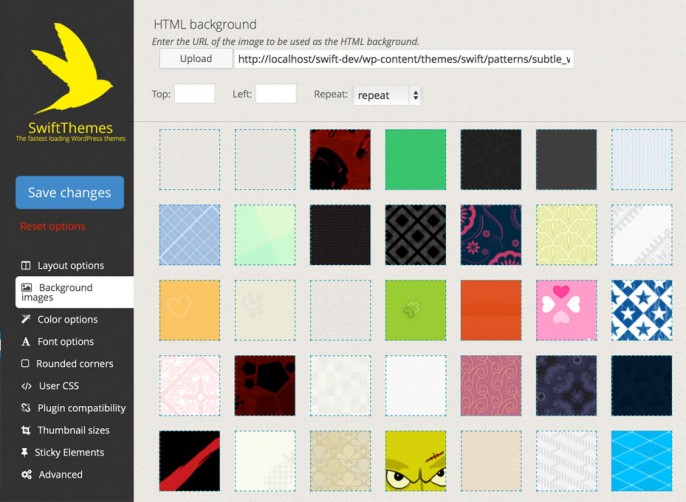 5. Limited number of Font Stacks
Swift comes with some predefined typography presets called font stacks. In the free version of Swift, they are limited to 3 compared to 12+ in premium.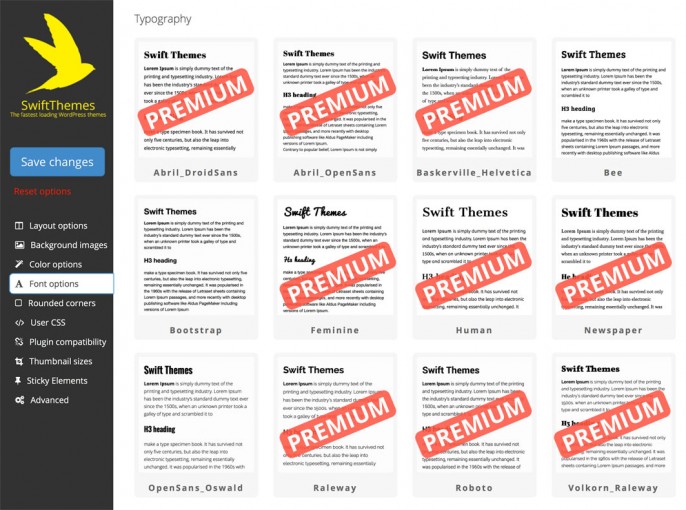 6. Responsive Ads
Swift premium has one of the best AdManagement when compared to any other theme or even a plugin. You get 14 ad locations and with option to display different ads for mobile and desktops.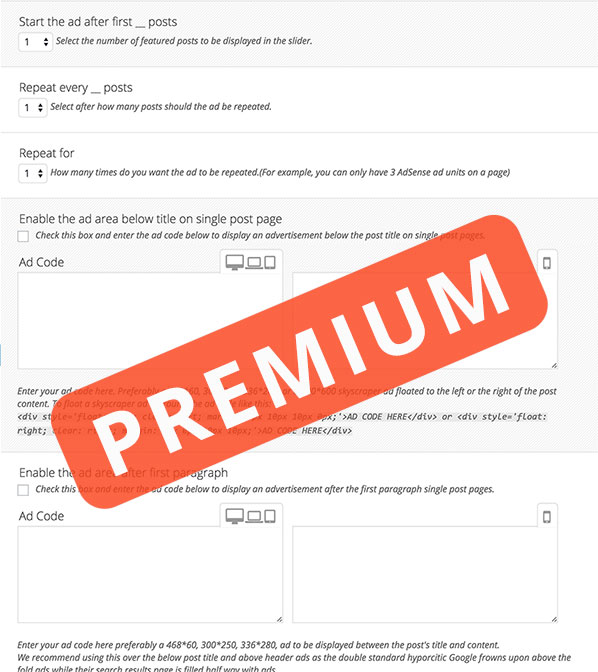 7. Additional page templates.
You have the option to hide post title in the last 3 template. That makes it 9 templates in total.
7. Hybrid and Boxed layout options
In hybrid layout, your header and footer section will take the entire width of the page.
In Boxed layout is like the fixed layout, except there is a outline around it to make it look like a box and this box has a cool and subtle shadow effect.
8. Centred layout
9. Customisable footer widget columns
In the free version of Swift, number of footer columns is fixed at 4. In the premium version you can choose from 1 to 6 columns.
10. Additional style to display legal information and an option to easily remove link to SwiftThemes.Com
In the free version, the legal section ( section below footer widgets ) style is limited to 1 and the content of this can not be changed from options page. In premium you get another style and this can also be edited from the options page.
11. List style post listing which is ideal for archives
Google frowns upon duplicate content. Though choosing to show only excerpts is a safe bet, why take the chance when you can avoid the problem all together just by showing the posts in the forum of a list like.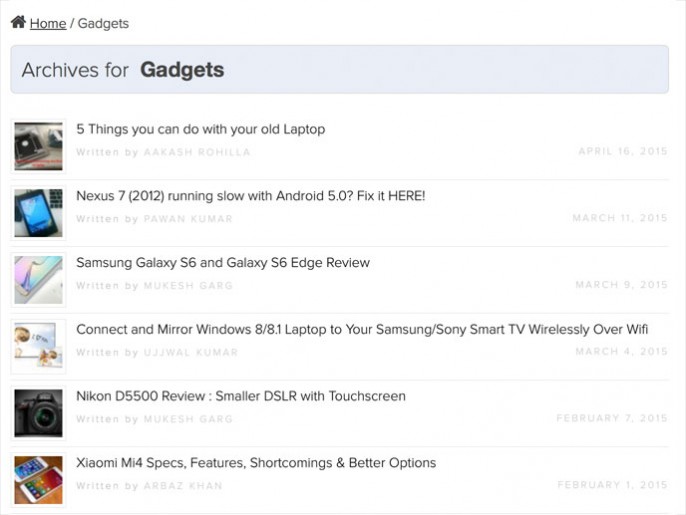 13. Option to add more than 3 magazine columns.
14. Option to fine tune FontAwesome font icons even further for more speed.
14. Access

to

more

color

schemes

to

create

a

colorful

website

.